(Last Updated On: April 16, 2021)
An American activist, researcher, entrepreneur, author, and journalist, Danielle J Nierenberg with so many awards for her contributions, including Julia Child Award is continuing to her goal to ensure food for all.
In this article, I am going to talk about Nierenberg who is the President of Food Tank, a nonprofit organization with its motive on sustainable development through research, events as well as outreach in the area of food.
Danielle Nierenberg Interesting Facts
Let's find below some of the Danielle Nierenberg Interesting fun biography profile Facts:
1. Born
Danielle Nierenberg was born on Monday, February 27, 1978, in Missouri, United States.
2. Childhood
Her childhood passed in the countryside in the lap of nature and in the farming community in Defiance Missouri. Her parents wished to raise her in the midst of nature and a fresh environment.
3. Childhood Interest in animal and environment
She had nothing to do with farmers and joined animal and environmental organizations.
4. Childhood TV shows
She also used to watch PBS regularly, it was her favorite among the 4 channels they had at that time.
5. Childhood Pastimes
She was good at cooking since childhood and could prepare chicken recipes.
6. Education
Nierenberg pursued her BA in environmental policy from Monmouth College, Illinois, and MSc in agriculture, food, and the environment from Tufts University.
7. Professional Life
Danielle Nierenberg started her career in the Peace Corps as a volunteer in the Dominican Republic. There she also worked with urban school kids and farmers. Whatever she did, issues related to food and its sustainability were always in her mind.
8. Obsession with food
Since childhood, Danielle Nierenberg was passionate about food. She experimented with different recipes, learned facts and realities, surveyed to families, and researched food and its nutrition, cost, health, and sustainability factors.
9. First publication
Since student life, Nierenberg is a prolific writer. Her first publication is Correcting Gender Myopia: Gender Equity, Women's Welfare, and the Environment (2002)
10. Affiliation, membership, and contribution
In her life, she has worked with many projects and associations, including, but not limited to:
Africa Chapter

Heifer International

Young Professional's Platform for Agricultural Research for Development

UN Environmental Programme's Economics of Ecosystems and Biodiversity

Worldwatch Institute

Nourishing the Planet (co-founder)
11. Innovations that Nourish the Planet
Along with great contribution from more than 60 international authors from around the glove, she published State of the World 2011 titled Innovations that Nourish the Planet. The book is being published every year since 1984.
She also has many other published articles with all hundreds of famous magazines, including  The Wall Street Journal, The New York Times, USA Today, and The Washington Post, for example.
12. Searched in 30 countries
While her long term stays in Sub-Saharan Africa for more than 18 months, Nierenberg searched in 30 countries for solutions to poverty and hunger. Her perseverance paid off as she could manage a handsome grant worth US$1.34 million to invest in agricultural innovation.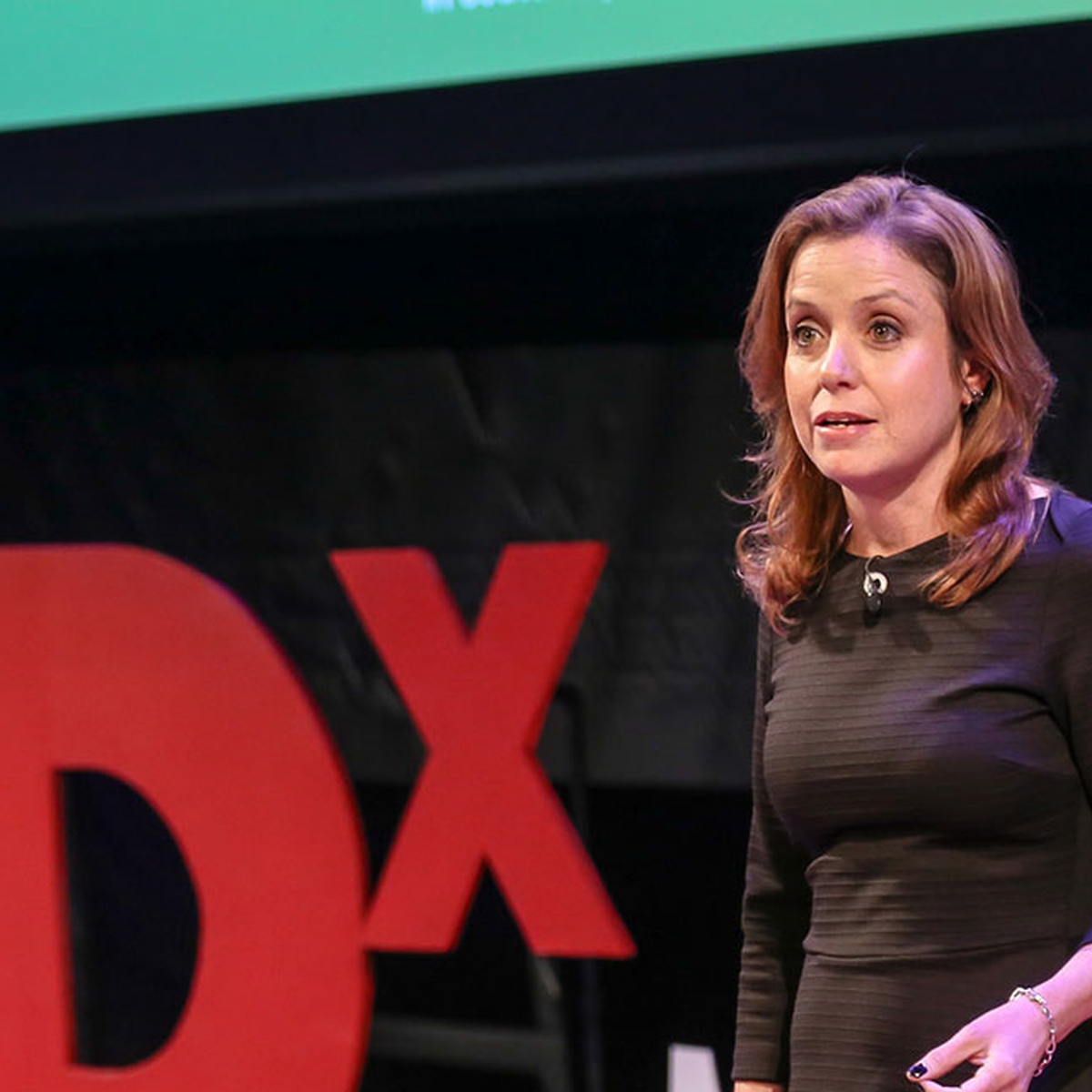 13. Fan of Julia Carolyn Child
Nierenberg was a crazy fan of Julia Carolyn Child who was a legendary American cooking teacher, author, as well as television personality.
While Nierenberg's education in Tufts Friedman school of nutrition, she worked in a pizza shop near Child's are, with a hope that she (Child) would come to the shop someday and order for pizza. "Every time I came to work, I would think, Maybe it's tonight!" she says.
14. Julia Child Award 2020
Danielle Nierenberg has been named for the 6th Julia Child Award 2020 for her expertise and activities in Gastronomy and the Culinary Arts. With the award, Nierenberg has received $50,000, which she plans to invest in the event named Food Tank Food Talk Live.
Her thought about Julia Child Award is as anticipated. She says she is still in a shock that iconic Julia Child is associated with hers. Nierenberg believes Julia Child is more than an American icon by showing how women could practically and significantly rise up in the food production and serving supply chain management, and thus highlight themselves independently and by not following the same path as men do.
Hopefully, she would be nominated for Noble Prizes some days in the future!
15. Food Tank
The birth of Food Tank in 2013 was a turning point of Nierenberg's goal as she co-founded this nonprofitable food venture with Bernard Pollack. The mission of the Food Tank is to ensure food for all the 7 billion people who eat every day.
This organization has been working on developing Agricultural and rural legislation, Agroecology, Agroforestry, Farming typologies as well as Food and nutrition.

Under the umbrella of Food Tank, people get solutions and environmentally sustainable ways in order to alleviate hunger, obesity, and poverty since it creates a strong network of connections and information accessible to all.
16. Favorite foods
In an interview, she talked about Mexican food, including tortillas, cheese, and beans. As we have told earlier, Nierenberg's childhood passion was to experiment with food and nutrition, she has researched on various foods in her life. Visit many countries has enabled Nierenberg to mix with many people with different dietary choices and appetites. From these practical experiences, Nierenberg has been an avid follower of nutritious food.
17. Strong Stands Climate change
As she is working with agriculture nutrition and climate change factors, her stance against climate change is very strong. She continuously keeps her communication and campings on with different authoritative bodies, personalities, agencies, association, as she says on her Facebook page "Climate change impacts us all – we are all paying the price, in our health, in our communities, and in our businesses."
18. Ensuring Health for Children
Danielle Nierenberg shows her happiness on social media and reacted positively that the Mexican state of Oaxaca has banned the sale of junk food to children under the age of 18 with 73 percent of the Mexican population overweight, and 34 percent morbidly obese.
She is also pleased that India has imposed a ban on the sales, advertisement as well as promotion at schools of all foods with high saturated fat, trans-fat, or added sugar or sodium. Danielle Nierenberg also believes, other countries will follow the Mexican and Indian paths.
19. Farming philosophy
To Danielle Nierenberg, farming is a work of joy, and h farmers should be proud of passing time with farming, planting a seed, taking care of the farm. She believes, farming is a series of miracles. The miracle is in the seeds that sprout, the flowers that get pollinated to produce beautiful fruits.
More Interesting Articles