(Last Updated On: April 16, 2021)
Breaking a 12-year-old world record in 5000m long-distance running, Letesenbet Gidey, Ethiopia born athlete has set a new world record on 7th October 2020. 
In this article, I am going to share some of the Track and Roadrunner, Gidey's fascinating, fun, and interesting profile and biography facts.
Letesenbet Gidey Profile facts
1. Letesenbet Gidey Ethiopia Born
was born on Friday, 20 March 1998 at the remote Endameskel, Tigray Region, Ethiopia.
2. Parents and family
Parents of Letesenbet Gidey have 3 older children, among them 2 brothers and a sister. They are 4 siblings all together. Because of a large family, Gidey has learned the philosophy of sharing, and collaboration. She received a basic education and learning from her parents. Being the youngest daughter of the parents, Gidey was lovable to all of the family members
3. Childhood in Nature and Challenge
Letesenbet Gidey has grown up on the family farm, in the suburb of Endameskel, a beautiful village full of nature. This culture and environment have helped  Letesenbet Gidey to be patriotic as well as a hard worker, who can take challenges of life with courage and confidence.
4. Education
She took her basic education from a local school in Endameskel, Tigray, Ethiopia
5. Marriage 
Letesenbet Gidey marriage information is not revealed
6. Letesenbet Gidey 15 km in 2019
In 2019, Letesenbet Gidey distinctively destroyed the 15km World Record at the annual Zevenheuvelenloop in Nijmegen, Netherlands. With her mind-blowing lap in 44:21, Letesenbet Gidey broke the earlier World Record with less than a 1 minute and 16 seconds time. The earlier record was set by Kenya's Joyciline Jepkosgei in Prague two years ago. 15km is not a popular run and not a part of the Olympics.
7. Letesenbet Gidey World Record
Letesenbet Gidey is an Ethiopia born athlete who endeavored a new 14 minutes 6.62 seconds women's 5,000m world record in Valencia, Spain on 7th October 2020, breaking a 12-year-old record of 14 minutes 11.15 seconds set by Tirunesh Dibaba's on 6 Jun 2008 in Oslo.
8. U20 Cross Country World Champion
Giday is a fast and long-distance runner, also held the U20 Cross Country World Champion in 2015 and 2017 respectively.
9. Letesenbet Gidey IAAF World Youth Championships
During the 9th IAAF World Youth Championships 2015 held in Cali 2015, Gidey lined up for the 3000m with the 4th position with a 9:04.64 mark, while Shuru Bulo topped with 9:01.12, and Emily Chebet Kipchumba, as well as Emily Chebet Kipchumba, were ahead of Gidey.
10. She didn't like racing
Interesting to know that Letesenbet Gidey did not like racing as she interviewed with worldathletics.org in 2015. She was inspired by her teacher to take part in the big races in 2011 as a condition that Gidey would be reinstated in the school when she takes part in the race.
11. Dropout from School
In 2011 Letesenbet Gidey was expelled from her school since she had declined to run in physical education classes.
12. Passion For Education
Letesenbet Gidey has a passion for education and she was ready to do anything in order to be reinstated in the school. With her parents, she went to convince her teachers in 2011 while the teacher proposed her to run for the school so that she can be reinstated.  She agreed, in order to get into school and continue her education.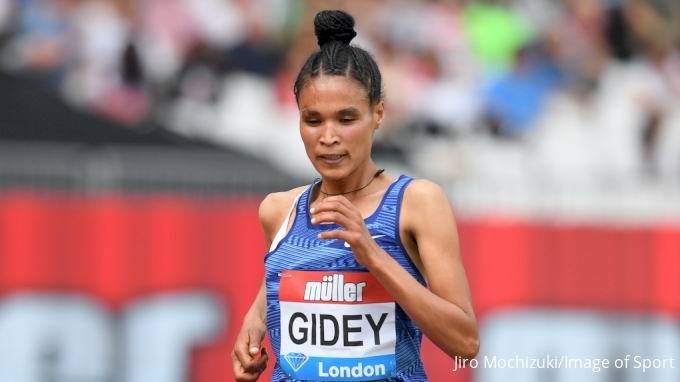 13. Strong in the determination
Being inspired by her teachers, she could provoke her self motivation and determination. However, at the Ethiopian School Championships in Shashemane, Tigray in 2012, Letesenbet Gidey won the 3000 m + 2000 m steeplechase run and reinstated in the school to continue her education.
14. Sense of patriotism
Letesenbet Gidey has a strong sense of patriotism as she disclosed in interviews that every time she runs for her country.
15. Trust and confidence in Junior Athletes
She has a profound trust and confidence in junior players and she finds promising talents in them and nothing can stop a junior athlete from making a successful senior athlete in the future. They just need to keep on track and practice hard and soul. She thinks being a successful junior as well as a senior just needs to keep going. In fact, it is easier to grow up as a successful senior from junior since there is no extra pressure and expectations are imposed while competing senior athletes.
16. Feelings for Ethiopian athletics
Gidey is a passionate runner and runs for her motherland. She feels that Ethiopian athletics has a sad, storied past in producing many successful junior players who have failed to make a winning transition during the senior competition. She feels the concerned authority should come up with ways to minimize the gap.
17. Letesenbet Gidey net worth
$1m- $5m
18. Gidey Athlete's Code in World Athletics
14654918
19. Road Race Label Status in World Athletics
2020 Platinum
20. Medals
To date, Gidey has won a total of 7 medals (5 gold, 1 silver, 1 bronze)
21. Secret of success
She shared in an interview her secret of success in the 'focus' and continuously 'perform'. She thinks it is necessary to make the timing and avoid laziness. Patriotism is crucial in order to ignite the spirit in one's soul.
22. Interests
She has an interest in long run Athletics and watches competitions and runs of famous athletes. She doesn't show interest in social media. She is good at cooking.
23. Charity
Gidey is kind-hearted and helpful to others. She has a big heart to help distressed people. Since her childhood, she practiced charity from her personal abilities.
24. Future Plan
She has a dream to contribute to the sports and athletics in her nation, in order to pick, develop, nurture, and produce many more sportsmen from Ethiopia. She feels her country has more talents who need to bring in light. This will be good for the nation as well as for sports as a whole.
25. Letesenbet Gidey Height
Gidey height is not disclosed
26. Letesenbet Gidey Weight
Gidey weight is not disclosed
27. Achievements 
During her life to date, Letesenbet Gidey has several amazing achievements and contributions in both the Outdoor and Road range. 
 Outdoor
    1500 m: 4:11.11 (Herouville 2017)
    3000 m: 8:20.27 NR (Palo Alto 2019)
    5000 m: 14:06.62 WR (Valencia 2020)
    10,000 m: 30:21.23 (Doha 2019)
Road
    10 km: 33:55 (Bangalore 2019)
    15 km: 44:20 WR (Nijmegen 2019)
28. Letesenbet Gidey Quotes
"I never stress about competition and thought I should just follow the leading group and rely on my finishing speed at the end"
More Interesting Articles