(Last Updated On: October 6, 2021)
Laura Elizabeth Ingalls Wilder was a successful American writer who was known for famous, successful, and autobiographical children's books named Little House and many other interesting facts.
She was a lifelong farmer, a girl in nature, and fought many hardships that came upon her and the family one after another. The hardship that she faced and the learning she gained were the gem of inspiration for the children to make use of the uprighted spirit, ethics, and philosophies.
The books were based on her childhood in a settler and pioneer family that took place in the western frontier in the last half of the nineteenth century. The life and achievement of Laura Ingalls Wilder are significantly based on many interesting facts. In this article, I am going to talk about Laura Ingalls Wilder facts
Laura Ingalls Wilder facts
1. Birth
Laura Elizabeth Ingalls Wilder was born on Thursday, February 7, 1867, into Charles Phillip and Caroline Lake (née Quiner) Ingalls, Pepin County, Wisconsin.
2. Family Background
Laura Elizabeth Ingalls Wilder had a historic family background. She was a third cousin of President Ulysses S. Grant and a descendent of U.S. President Franklin Delano Roosevelt.
4. Parents
She was the second of her parents' children. Her father was Charles Philip Ingalls, who was a jolly person inclined to be reckless.
The name of her mother was Caroline Lake Quiner, who was a good housewife, thrifty, educated, gentle, and proud.
Mary, Carrie, and Grace were the name of the sisters, while Charles, Jr. (nicknamed Freddie) was her younger brother who shockingly died at the age of nine months only.
5. Little House books
Here is a list of all the 8 books of the Little House series that made Laura so popular:
Little House in the Big Woods (1932)—named to the inaugural Lewis Carroll Shelf Award list in 1958
Farmer Boy (1933)—about Almanzo Wilder growing up in New York
Little House on the Prairie (1935)
On the Banks of Plum Creek (1937)
By the Shores of Silver Lake (1939)
The Long Winter (1940)
Little Town on the Prairie (1941)
These Happy Golden Years (1943)
6. An aged writer
The first book "Little House in the Big Woods" was published at the age of 56, in 1932.
7. Her first autobiography was rejected
Pioneer Girl, the autobiography written by Laura Elizabeth Ingalls Wilder was rejected by the publishers.
Yet she didn't turn down and rephrased the work in the third person point of view with help of another near and dear one about her childhood biography. This, in turn, became the first success of the series Little House.
8. Writing Partner and inspiration
Rose, the only daughter of Laura Elizabeth Ingalls Wilder, was the inspiration to write great works. She encouraged Ingalls to go on with her great writing.
Rose inspired her mother to write all about Laura's experience during the Great Depression that Americans loved to read at that time. Rose had no child in her lifetime.
9. A Teacher
Ingalls turned out to be a teacher for some time before her marriage.
10. Marriage
In 1885, Ingalls was married to Almanzo (Manly) Wilder, who was a farmer in the profession, living near De Smet. After marrying, she left teaching and used to help her husband in the farming job.
11. Family disaster
Ingalls had gone through a lot of shocks and disasters in her post-married life. As a farmer's wife, she never had financial independence.
Also, their only baby boy died in 1889. Ingalls also suffered from the burning of the house, and the paralysis of her husband one after another.
They turned homeless and were saddled with a lot of debts. Also, she had the experience to encounter severe drought at this time.
12. Grasshopper locusts
Laura had the experience to witness the devastating historic locusts plagues in the 1870s, which caused an estimated $116 billion worth of damage in America in Canada.
13. The success of Rocky Ridge Farm
To recover from all misfortunes, Wilders finally arrived in Missouri and set up a little farm. It was Ingalls, who worked hard year after year to turn this farm into a successful business venture with more than 200 acres of land, hogs, chickens, vegetables, cows, and what not!
14. A never indomitable spirit
Ingalls had a never compromised spirit and fought with reality from time to time. She never quit the present and protested with all energy and spirit.
At that time it was not easy to turn back as the businesswoman which she did successfully, while her husband was suffering from paralysis.
With gradual development, Ingalls turned her little farm into a giant one and made a lot of hard-earned money.
15. Improved lives of other women
By her successful business journey with Rocky Ridge Farm, Ingalls set examples to other women like her.
She used to help others with the guideline, finance, and ideas to change fate with hard work, and sacrifice. To her, success had no shortcut and one must be going through perseverance and planned labor.
16. Writing style
It was true, she faced many hardships in life that made her considerable to save resources. Out of that philosophy, Laura Ingalls used to write her literary works in pencil and used both sides of her yellow tablet paper in order to save money.
17. She turned popular
In the beginning, Laura had a plan in mind to write only or two stories. But the initial success and popularity made a lot of fans for her.
She was receiving a lot of letters every day from fans with many queries and curiosity about what happened next. This inspiration made Laura a continued writer with so many masterpieces.
18. End of Writing
Ingalls concluded her writing "Little House" at the age of 76.
19. Death
Her husband Manly died in 1949 at the age of 92 in Rocky Ridge Farm. Ingalls also diet here on February 10, 1957, at the age of 90. Laura is buried in Mansfield, Missouri, beside her husband. Their daughter is also buried beside her.
20. Ranking of books
Her books were so popular, realistic, and inspiring that School Library Journal ranked Little House in the Big Woods #19 in a list of the top children's novels of all time in 2012.
On the same list, Little House on the Prairie was ranked #27, and The Long Winter was ranked #84.
21. Sold Out books
The Little House series was so popular since the 30s and 40s that it has sold over 60 million copies worldwide.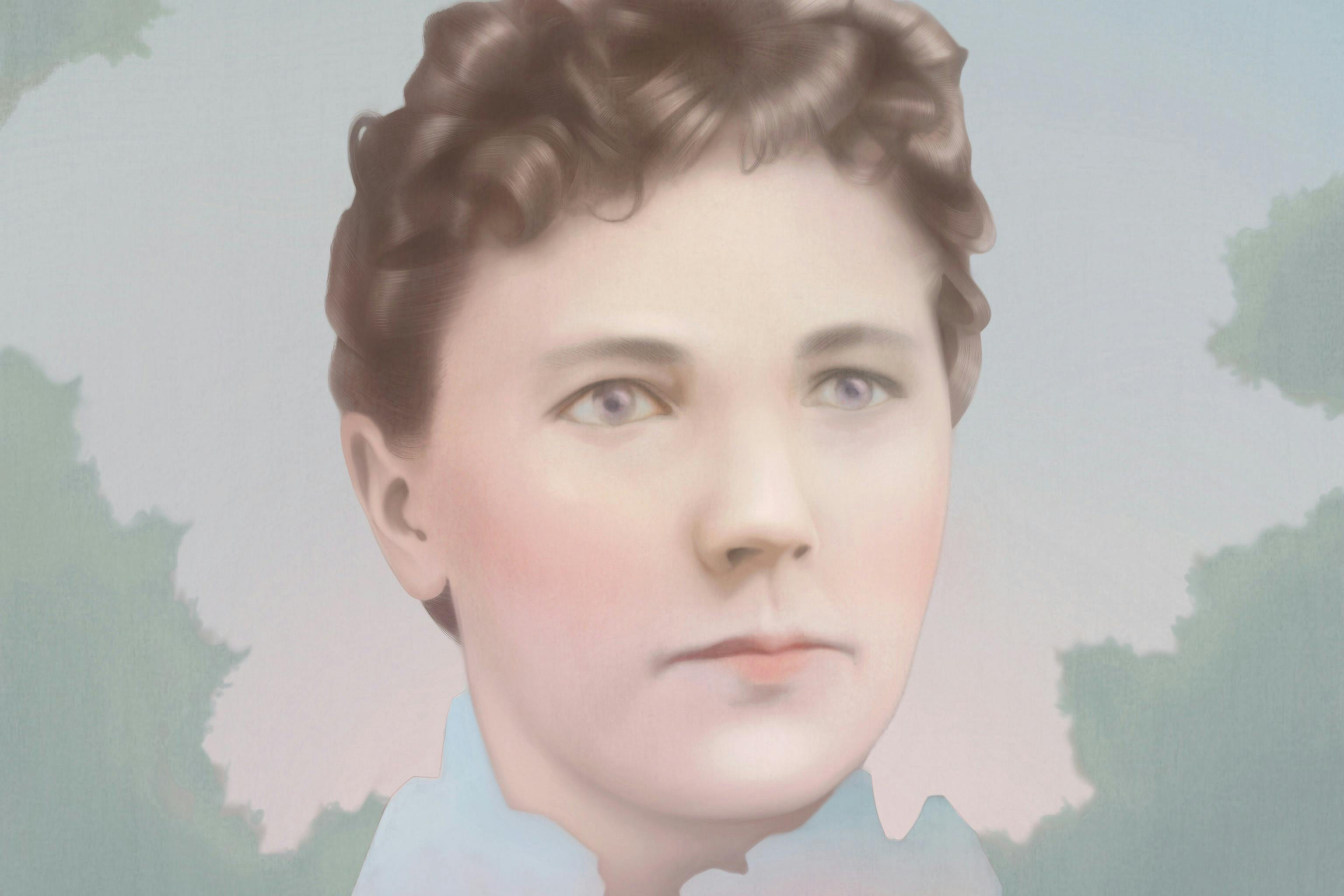 22. Translation
Laura's novels are translated in 26 as many as languages in order that children all over the world can get the taste of them.
23. The Little House books were a part of the buoy in post-WWII
Japan and Germany translated The Long Winter in 1943 as one of the first American books, in order to get to support "democratization" buoy the morale of depressed, defeated, and starving people.
24. TV series
TV sequels based on Laura's books turned very popular, with 204 episodes from 1974-1983. However, Laura did not love the TV version. She said, "The children will read my books, and watch this movie, and they won't know which is right. My books are just like I lived them."
25. Worth
The current value of the works of Laura is over $100 million.
26. A tribute to her 150th birthday
As a part of celebrating her 125th birthday at the Iowa State Fair, the sculpture is made of butter when Laura is seen standing beside the cow as she used to do in her Rocky Farm.
I hope this article on Laura Ingalls Wilder Facts was worth reading.
More Interesting Articles