(Last Updated On: September 15, 2021)
The third president of the United States Thomas Jefferson has many life lessons for humankind. In this article, I am going to talk about Thomas Jefferson Life Lessons:
1. Never put off till to-morrow what you can do to-day.
We should never keep anything pending for tomorrow if we can accomplish the task today, or, more specifically, now. A dutiful person never does so. Doing a job timely is a great quality for the person having strong professionalism. In every aspect of life, professionalism is very much necessary. 
Time management is a crucial part of anyone's life. If we study the lives and success secrets of any significant achievement, we find a strong use of time. We are short-lived and time is unstoppable.
Tomorrow may not come. Who knows how long we will be living! If we keep pending anything, it may not be done ever. Or, maybe we will be busy with other work to be done tomorrow. As a result, the undone day-to-day jobs will be piled up on the shoulder to make our life a Hell and our future a mess. 
Instead of lagging behind time, we must be ahead of our time. It is the symbol of the winners.
2. Never trouble another for what you can do yourself.
Self-dependency is a great personal skill that everyone should learn. Depending upon others is not a sign of professionalism, at least when we are able to do any job. Doing our own work is a good way to develop skills on the job.
Self-dependency also lets you be independent and confident. Above all, doing by ourselves makes us healthy, active, and bothers others. By doing our work we grow more and more to do better or more difficult jobs in the future. Depending upon others makes us lazy and unable.
3. Never spend your money before

you have it.
Money is in your custody when you already have it. Before spending money it is important to have this in our hands by earning, or from any other means. Money that is not in hand, may not come ever for any reason.
You must have a pre-plan and budget for spending money. It is not wise to expend more than you have in your budget. If you have increased your budget or demand, first, earn it.
4. Never buy what you do not want, because it is cheap; it will be dear to you.
 One should not buy a thing only because it is cheap. Before going to buy a thing, it is necessary to assess its ROI, the return of investment, that can be of any form, like feeling good, or creating impulse.
After purchasing a thing, if it doesn't give a feeling of complacency and satisfaction, the deal is a waste. Rather pay money for that which is dear to you. The thing must have a utility or purpose.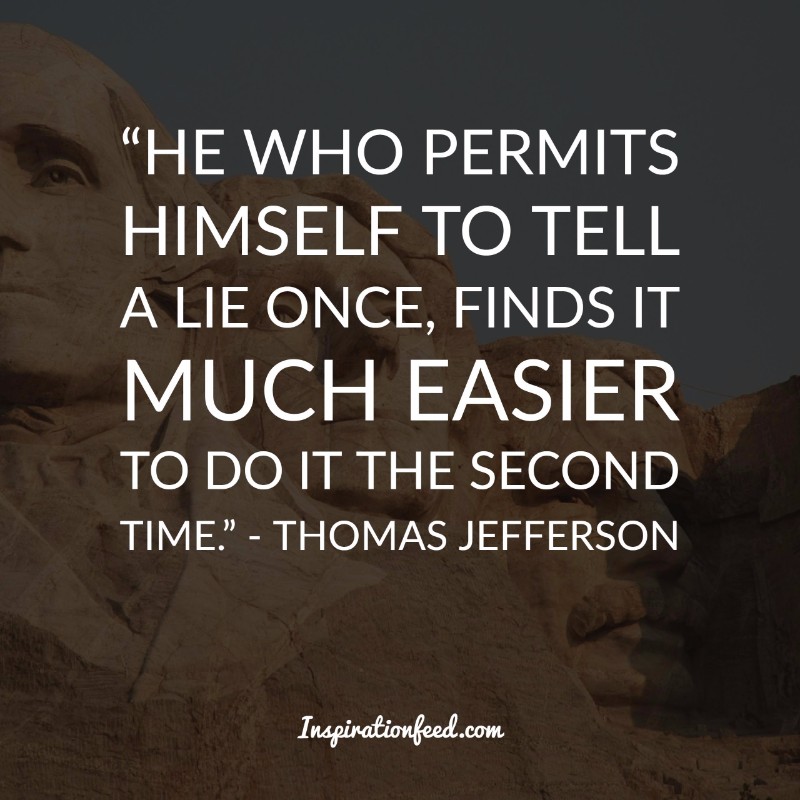 5. Take care of your cents: Dollars will take care of themselves!
Everyone should pay attention to the tiny amount of money, though some of us don't bother about it. Saving pennies eventually turns into dollars, which may be valuable. If we don't be careful about expensing or saving pennies, we can never make dollars. 
6. Pride costs us more than hunger, thirst, and cold.
Pride is a heinous vice. It is a crime and causes no benefit in the end. Rather, pride damages reputation and mars achievements one may have. We don't pay that much for meeting up our basic needs of life, that we pay for having pride unnecessarily. 
Because of pride, one may lose position, reputation, friends, accomplishments, and success. When people will tell bad about our ego and pride, every possible achievement is valueless.
7. Take things always by their smooth handle.
A deal can be done in many ways, but doing it smoothly is the best way to make the deal successful and a win-win. Being hard and showing strength doesn't work in many cases. Taking things in a smooth way keeps the issue in control. Showing vigor or force may not work.
8. When angry, count ten before you speak; if very angry, a hundred.
When a person is angry, he loses control over himself. Anger is not the right moment to make a decision, that may turn to be a bad decision. So, give a decision or talk when you are sober, stable, and in conscious. 
There are ways to minimize anger. The best way to take your time. When you let time elapse, the anger must be gradually diminished. In order to increase your time to take in anger, an effective way is to count numbers from 1 to 10. It will divert your attention, as well as give you some more time to think. In the same way, when the range and gravity of your anger are higher, you should count from 1 to 100.
9. We never repent of having eat[en] too little.
Most of the illnesses and diseases are related to our diet. We have to have a balanced diet to live a simple, healthy, and sound life. Overeating is not good for us. It costs our money, time, and most importantly our health.
Most people suffer a lot because of an unplanned diet, that mostly ends with overeating. You can be gourmet, but keep in mind about health. It is scientifically proved that, people who eat little suffer less compared to those who eat more.
Symbolically we can also tell, we have to be happy with little and don't be greedy and run after a posh, pompous and rich life.
10. Nothing can stop the man with the right mental attitude from achieving his goal; nothing on earth can help the man with the wrong mental attitude.
Attitude is an influential factor in achieving something in life. You have to work hard and keep you cool on your way. The right attitude determines what is right and what is wrong. Being positive with a good attitude is important to achieve targets in life.
The person who is negative with a poor attitude loses everywhere and none can help him out.
11. One man with courage is a majority.
Bravery is important to determine achievement in many instances. One person with great courage can change the world, there is no need to have a bunch of people with cowardice.
More Interesting Articles
Tags
thomas jefferson life
thomas jefferson writing
thomas jefferson letter
jefferson life
the life of thomas jefferson
thomas jefferson happiness
thomas jefferson a life
thomas jefferson life
jefferson life
the life of thomas jefferson
thomas jefferson a life
thomas jefferson
jefferson thomas
president jefferson
thomas jefferson president
the presidency of thomas jefferson
about thomas jefferson
thomas jefferson was
thomas jefferson was a
thomas jefferson a president
thomas jefferson 10 rules
thomas jefferson state
thomas jefferson from
thomas jefferson was which president
jefferson thomas president
jefferson's 10 rules
thomas jefferson was the
thomas jefferson and
thomas thomas jefferson
thomas and jefferson
the thomas jefferson
jefferson thomas jefferson
thomas jefferson president of the united states
thomas jefferson thomas jefferson
thomas jefferson leadership
jefferson leader
thomas jefferson's 10 rules of life
thomas jefferson jefferson
thomas jefferson was the president of the united states
thomas jefferson rules
thomas jefferson what president was he
thomas jefferson i
about thomas jefferson
thomas jefferson was a
the thomas jefferson
jefferson thomas jefferson
thomas jefferson president of the united states
thomas jefferson thomas jefferson
thomas jefferson a life
thomas jefferson books
thomas jefferson president years
thomas jefferson writings
the writings of thomas jefferson
thomas jefferson lawyer
thomas jefferson marriage
thomas jefferson years as president
us president jefferson
memorial thomas jefferson
thomas jefferson memorial washington dc
thomas jefferson was the third president
thomas jefferson third president
thomas jefferson years of presidency
the thomas jefferson memorial
thomas jefferson memorial dc
thomas jefferson years
american president jefferson
us president thomas jefferson
thomas jefferson washington dc
thomas jefferson years served
thomas jefferson third president of the united states
thomas jefferson served
thomas jefferson inspiration
thomas jefferson served as president
american president thomas jefferson
thomas jefferson washington